Self-Care Tips for Busy Mothers
"Mother" might be your name, but superwoman is your game!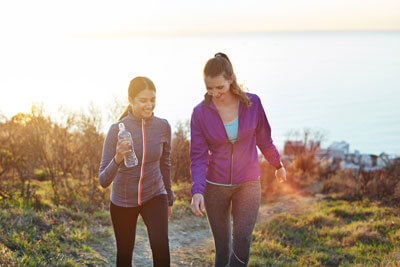 At Green Chiropractic, we understand that there's nothing quite like a mother's love, and when it comes to your family, you might regularly put their needs above your own.
This Mother's Day, we hope that you take some time for yourself and focus on the areas of your life that you'd like to give more attention to. If self-care is one of those areas, we've got some health tips for you to try out.
Set an exercise goal. This doesn't have to be anything big. In fact, starting small can be just the jump-start your health needs. Aim for something like adding 10 more minutes of movement into your day.
Boost your brain power. While many adults might feel like they're on auto-pilot every day with set schedules, your brain craves challenges. Things like crossword puzzles, reading a book, or writing in a journal are all great ideas.
Relax. While we know not everyone has the luxury of relaxing for hours each day, we'd like to encourage you to do something calming for yourself even if it's just for a few minutes. Take an extra 60 seconds to breathe deeply before bed. Sneak in a nap. Or spend five more minutes in a warm bath.
Plan time with friends. The health benefits of social connections have been long studied, and some research shows that maintaining friendships can boost happiness and health. Consider scheduling lunch with a friend who you haven't seen in a while, join a book club, or start a [neighborhood] walking group.
Get adjusted. We're proud to work with busy mothers every single day, and aim to restore balance to the body. If you feel like you could use more balance in your life, give us a call.